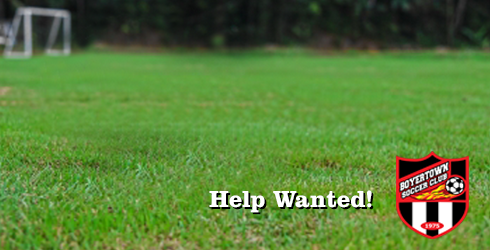 The Boyertown Soccer Club has an immediate opening on the Board of Directors and we need your help to fill it!
The position of Director of Lands & Fields must be a dedicated individual who can work with Township employees, landscapers, league organizations and other BSC volunteers to provide the children in our soccer program with the best playing surfaces possible.
If you are interested in the position, please contact our Director of Volunteers, Eric Westrich, via email - volunteers@boyertownsoccerclub.net.